The story of Sumoto Chapel - An amazing story !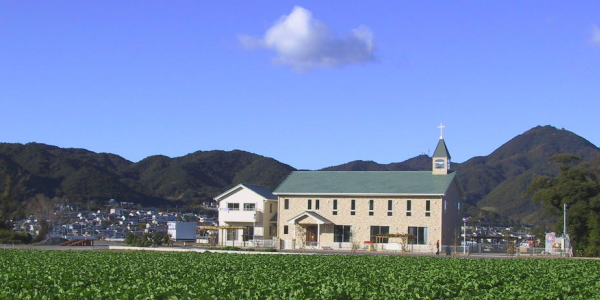 ---
Pastor Jim Snipe
We started Sumoto Chapel in a rented house in Sumoto-shi, Japan on Sunday, April 5, 1999. By November of 2006, we began to sense that God had new plans for Sumoto Chapel. How did we receive God`s plan?
In October of 2005, my wife, Darla, had a vision during our Thursday night prayer meeting of Jesus with little children and He said, "Who will teach the children right from wrong? They do not know their left from their right. Who will teach them?" Because of the vision we started Joyful Kids in April of 2006, a two hour class twice per month for mothers and their 2-3 year-old children. However, it was very difficult to teach children less than three years of age. Darla realized the vision she received to teach the children was not being fulfilled.
On December 1, 2006, Darla said to me that she believed God wanted us to start a kindergarten. I had also been thinking about starting a kindergarten, but had not said anything to my wife about it. We suddenly realized God wanted us to start a kindergarten and agreed to start one as soon as possible. From that time we began a very challenging walk of faith.
(Heb 11:1 NIV) Now faith is being sure of what we hope for and certain of what we do not see.
The months that followed were sometimes very difficult, but we believed the vision God had put in our hearts to start a kindergarten would be fulfilled.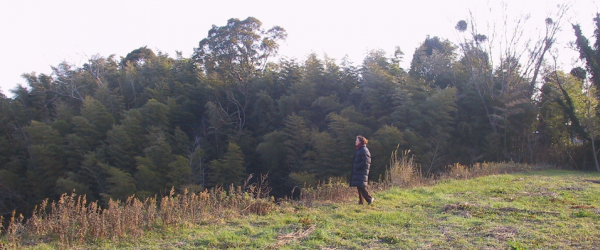 A few days later Darla had a dream. She was standing on land close to a steep slope and looking at a very beautiful view of distant mountains. She thought the site may be the place God wanted us to start a kindergarten.
On December 8th, we discussed starting a kindergarten with our senior pastors, Yasuhiko and Yumiko Aoki, and they agreed to pray about it.
In the next few days we began to consider what kind of building was needed for a kindergarten. Even though there were many empty buildings in Sumoto a suitable building for a kindergarten with a playground was not available. We both realized a building would have to be built for a church and kindergarten.
On December 22nd we again discussed starting a kindergarten with our senior pastors. They said if we were both in agreement we should start one.
In January we began looking for a building site for the church and kindergarten, but none were suitable for one reason or another. I usually asked Darla at each site we saw if it was the place she saw in her dream. She always said no!
On February 1st a church member came to visit us early in the evening. She had just started a new job that day with a home building company. She asked us our requirements for a building site and then returned to work. Shortly after she phoned and said, "I think I have found the site you are looking for." Soon she returned to our home with a map of the site. The next morning we visited the site. It was my birthday. The site did not seem to be suitable because there were many shadows on the land from nearby homes. A sunny place was needed for a kindergarten. However, the land just north of the site looked very promising. The land bordered a steep slope to the north. Darla walked over to the edge of the slope and excitedly said, "This is it." It was the site she had seen in her dream two months before in early December. It was a very exciting birthday for me!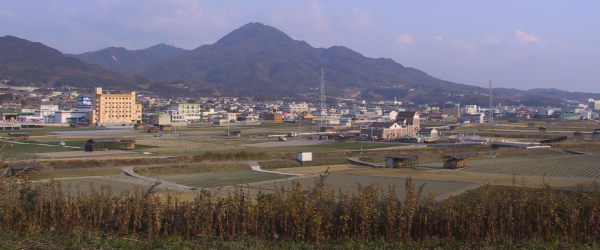 On the next day we visited an "open house" where our church member was showing people a new home her company had built. She was surprised to see us, but soon asked if we were interested in the land next to the steep slope! We were very surprised at her question, but immediately replied yes! She then said, "Pray." It was a perfect site for Sumoto Chapel's church and kindergarten! Several weeks later the farmer that owned the land agreed to sell it to us at a very reasonable price. The land had to be re-zoned before we could purchase it because it was zoned for farmland.
In late February we tried to estimate how much money would be needed for the land, church and a house. We agreed that we would use the money we had left from the sale of our businesses in Canada. We also would sell the land we still had in Canada and use the inheritance from my parents. In addition we would ask for the money we had loaned to our home church in Japan, the Good Samaritan Church in Inagaw-cho. Unfortunately, we still did not have enough money. However, like the Bible story of the little boy with a lunch of a few loaves of bread and fish, we decided to give all that we could for the project. The little boy`s lunch fed five thousand people (Mark 14:13-21)!
The land was approved for rezoning and we purchased it on Aug. 31, 2007. The groundbreaking ceremony was held on Oct. 13th. Construction of the church began on Nov. 19th and was completed on March 25, 2008. The opening ceremony was held on April 5, 2008. Construction of the house began on April 8th and we moved into it on July 7th.
We believed that God wanted to start a preschool for 3-5 year old children rather than a kindergarten for 4-5 year old children in April 2008. However, we could not start the school because only one child was registered. It was not God`s time. In September of 2008, we realized that God wanted us to start an international preschool and it was God`s plan was for Darla to be the teacher! In April of 2009, we started Shin Ai International Preschool with two children. A third child entered in May and a fourth child the following January.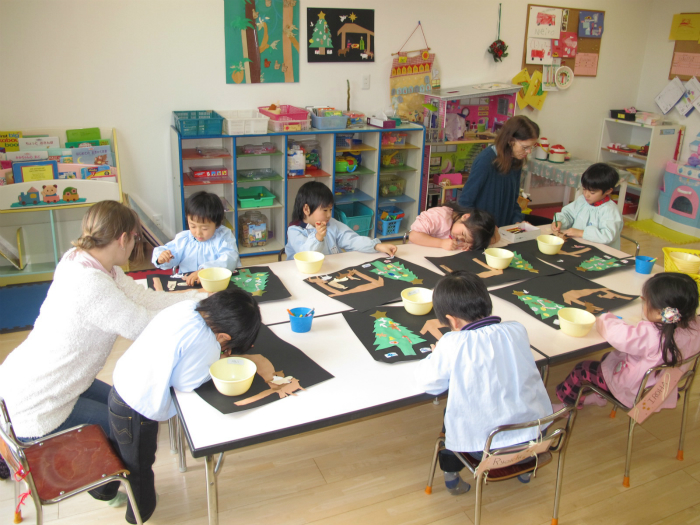 We are very thankful for many people that helped us here in Japan and in Canada so that the vision that God gave us could be fulfilled. Just as God multiplied the little boy`s lunch of loaves and fish God multiplied what we had in amazing ways. The church and preschool are debt free. Praise God!
---